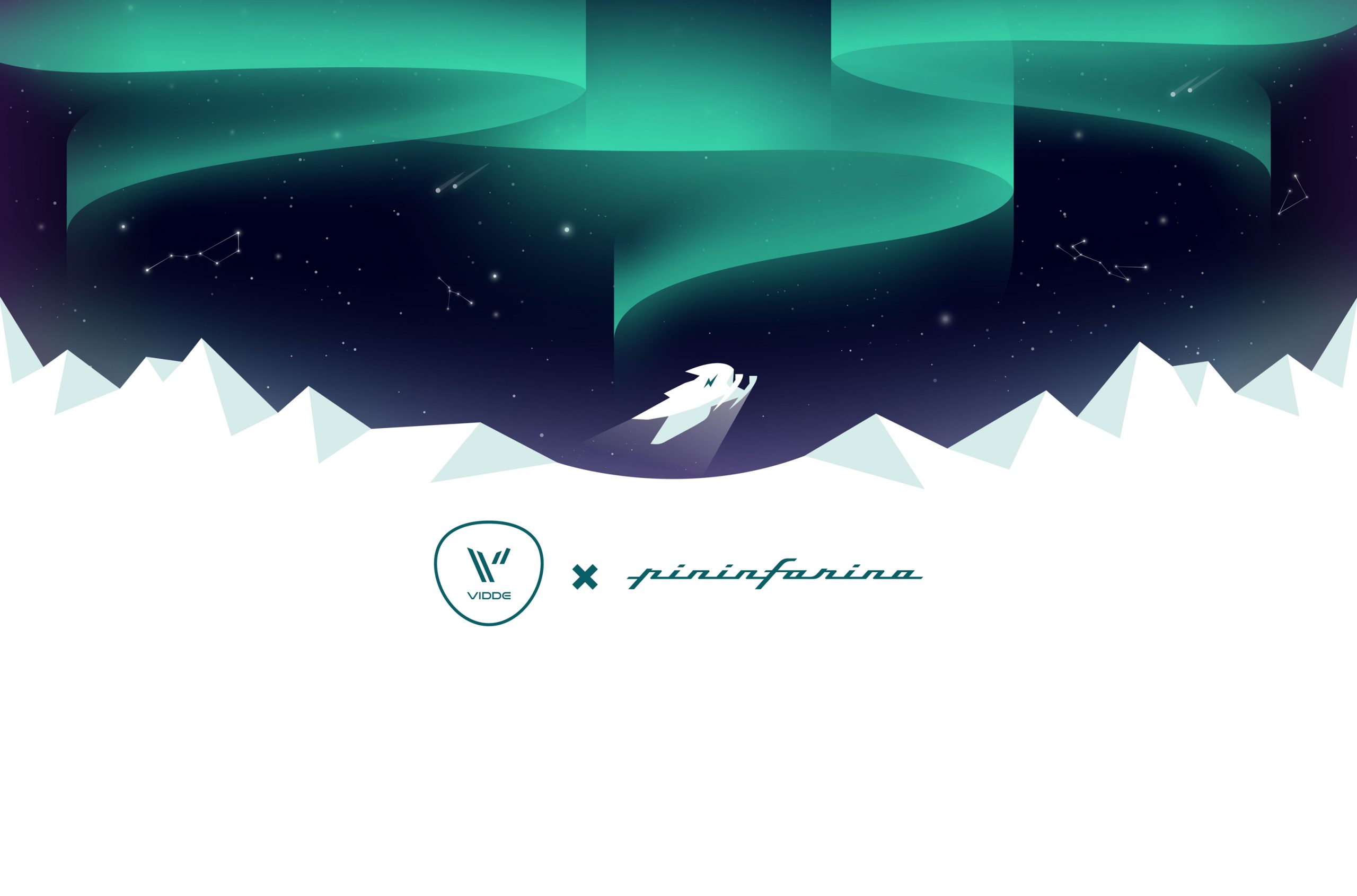 Pininfarina is Vidde's design partner
The renowned Design company Pininfarina and Vidde join forces to create an innovative snowmobile designed to reduce its carbon and environmental footprint to an absolute minimum.

Vidde snowmobiles will be Designed to Last together with Pininfarina
Vidde enters strategic partnership with Pininfarina to design a snowmobile within planetary boundaries.
There are more than 2 million active snowmobiles on the planet, and each ride generates approximately 20kg of CO2, more than twice as much as a car. This is the challenge that Swedish company Vidde has decided to take up: to bring a highly attractive and sustainable alternative to traditional snowmobiles to the market, an electric snowmobile within planetary boundaries. 
Vidde chose Pininfarina not only for its 93-year experience creating timeless designs, but also because of the shared goal of both companies to work towards a sustainable future. Indeed, the aim of this partnership is to create an attractive, purposeful and lasting product that, beyond being electric, will be used more and longer and hence minimize its environmental impact. The joint ambition of Vidde and Pininfarina joint is no less than to create the world´s first sustainable electric snowmobile.
"Vidde wants to develop a product and model that makes a difference in a broader perspective then just producing an electric vehicle. It is about creating a product that has a lasting positive impact throughout its entire lifecycle," says Vidde CEO, Christian Lystrup. "This is what becomes the core of Vidde's 'Designed to last' philosophy, where the focus is on all parts of the product and on its technical, functional, aesthetic, and social sustainability."
By collaborating with Vidde, Pininfarina enters a partnership that already involves another strategic player, RISE, the Research Institutes of Sweden, a public R&D institution supporting Sweden in its efforts to become one of the first fossil-free countries in the world. In this project, RISE brings not only its competence in electro-mobility, but also its knowledge on how to develop a circular business model to make a lasting contribution for the transformation of the snowmobile industry.
"For Pininfarina, entering this three-party strategic partnership is a unique opportunity to learn from a country that has placed sustainable development at its core for decades, integrating business and sustainability as a path for success and development," says Pininfarina Product & Experience Design SVP, Xavier Blanc Baudriller. "It is an extraordinary occasion to accelerate our path towards leveraging beauty and innovation to create positive impact for society and the planet. To create products designed to last."