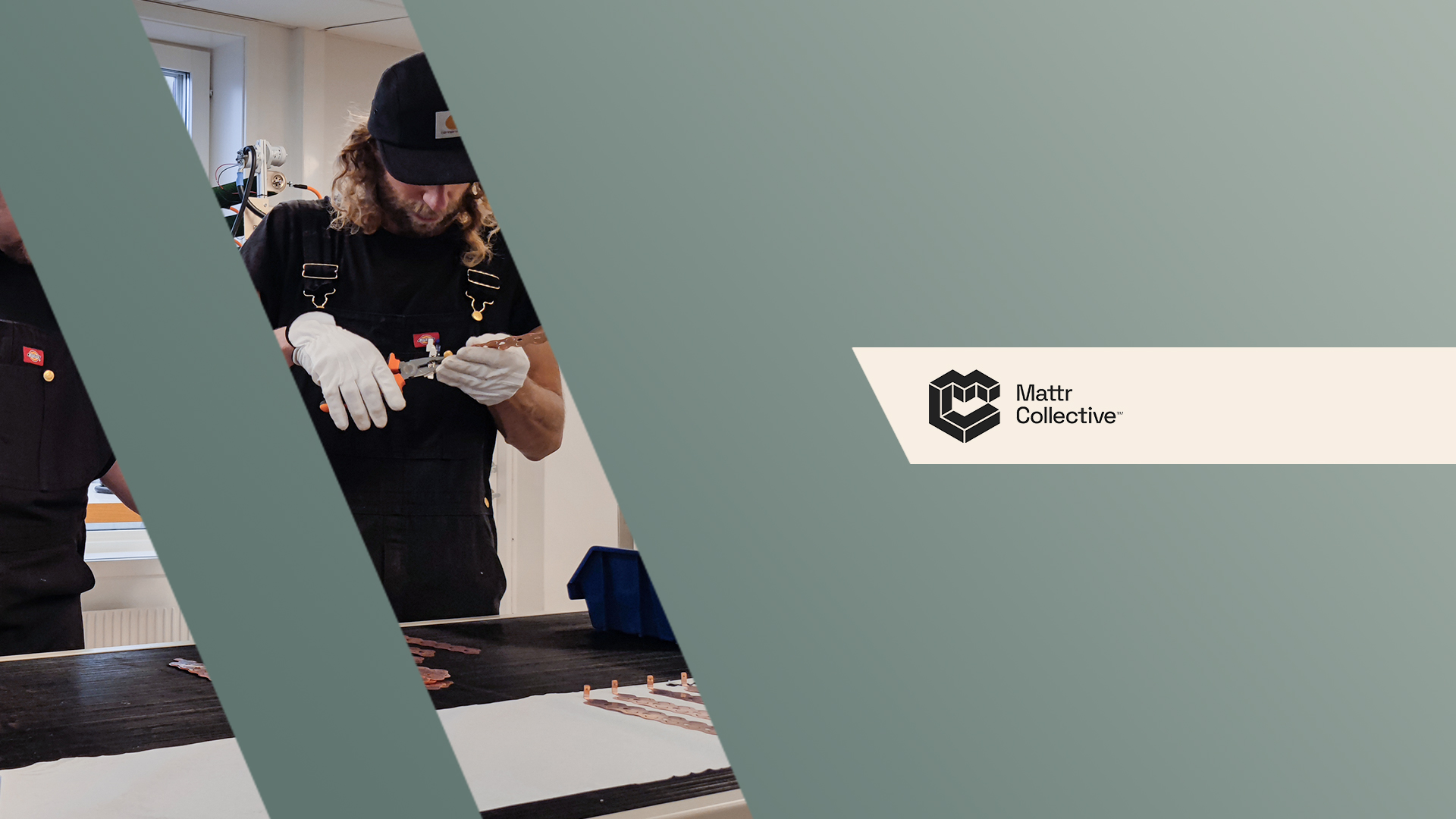 Prototype battery with Mattr Collective
To get the right answers from our snowmobile prototype "Frank", we need a tailored battery solution.

The perfect solution is Swedish, focused on local cooperations all connected with a desire to innovate and do things different. This is why we chose Mattr Collective.
"We are creating "Frank" to test and evaluate 3 main assumptions that are key to the success of our future product; Driveability, cold climate effect and noise", says Christian Lystrup CEO of Vidde.
And the battery being key to the success has made it important to find a partner that is innovative, dynamic and can work fast to make this prototyping phase effective. "We needed to find a partner that is able to tailor Frank´s battery and are just as curious as we are to test and optimise. There is something about working with like-minded people, who are both sharing the drive of innovation and entrepreneurship. It makes it easier to make quick progress and you get to have a lot of fun along the way", continues Christian.
"We also have a battery management system (BMS) & Connectivity platform (Strömma) that lets us monitor, track and adjust the battery pack ones installed on Frank", says Jonathan Åström CEO and founder of Mattr Collective. The BMS & Strömma will be a key factor for knowledge and test result sharing, optimization and understanding of the future needs for the upcoming pre-series. "Working with digital monitoring is also a way for us toprolong and work much more proactively to lengthen the life of the battery pack", continues Jonathan Åström.
And speaking of quick progress, during our visit we got to take part in the production of the first battery module for Frank. "Getting to see the first module being created from A-Z today has not only a great confirmation of the effectiveness of these guys it has also made this a first milestone as a team", concludes Christian Lystrup.