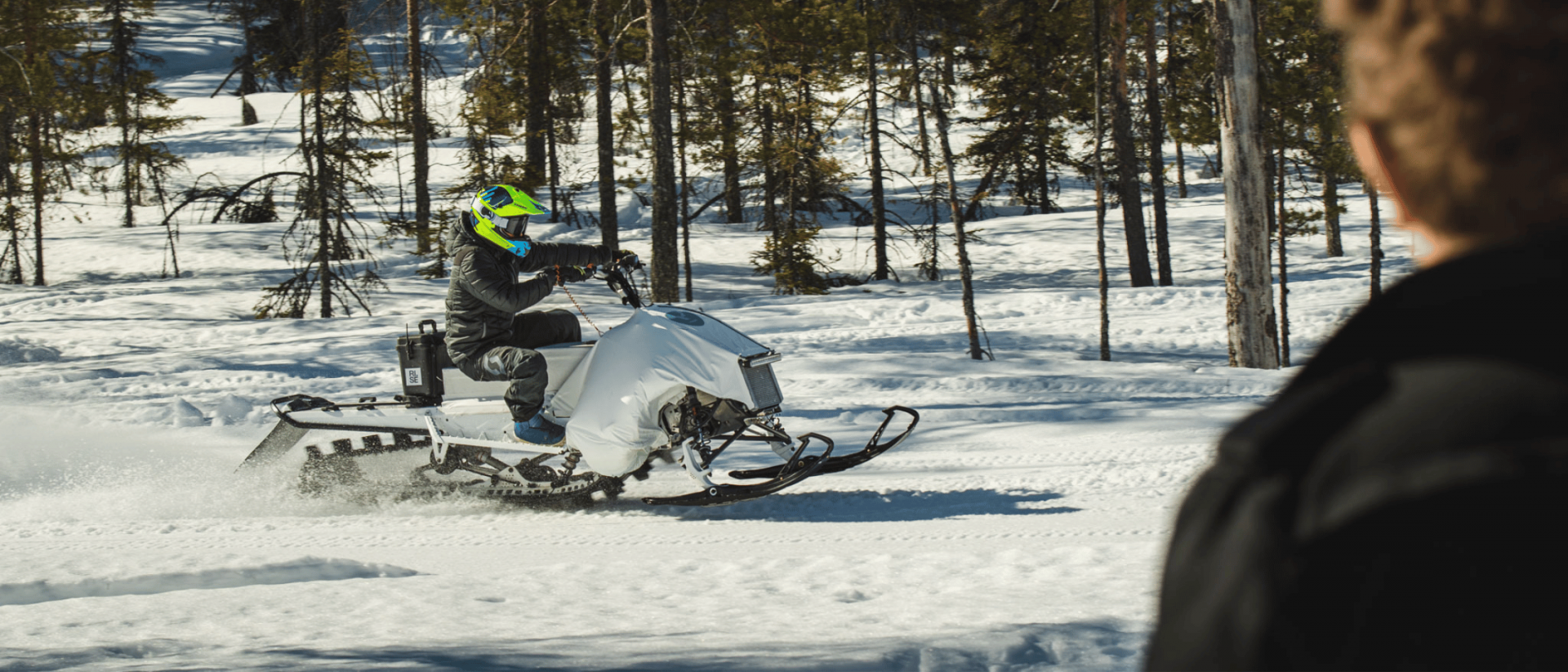 The official launch of Frank the Vidde Prototype
Vidde is a Swedish innovation company developing a sustainable electric snowmobile. During the past year the team behind Vidde has been working to set the foundation of what will become Vidde Snowmobile.

"The range of competencies participating in the development has given us the opportunity to both look at what we should bring with us from the current product and even more important identified opportunities for the future, says Christian Lystrup", CEO Vidde Mobility.


Here he is!
The Vidde prototype Frank – Our test rig and active lab
Vidde's first prototype Frank is in operation in Norrland, Sweden. He and the test team are searching for answers to critical questions when electrifying vehicles that are to run in the arctic climate.
Frank is built based on a "donor vehicle" without any focus on future visual identity or design. Instead he's created to test construction and functionality assumptions connected to our main areas of interest:  
Drivability
Functionality in Arctic climate
Noise
Starting off in early 2022 Vidde put together a team of experts from a range of areas relevant to the development of the world's first Swedish sustainable, electric snowmobile. 
Through the concept development phase these perspectives were explored, prioritised and combined into what has resulted in our test platform, also known as the Vidde prototype and test-rig "Frank".
General outcome from testing Frank
"Many seem to be both surprised and impressed that we have managed to make the prototype working and giving us so many answers on the first test rig. And yes, that is an accomplishment but it's also showing that we have the right team onboard" says Fredrik Blom, CTO Vidde Mobility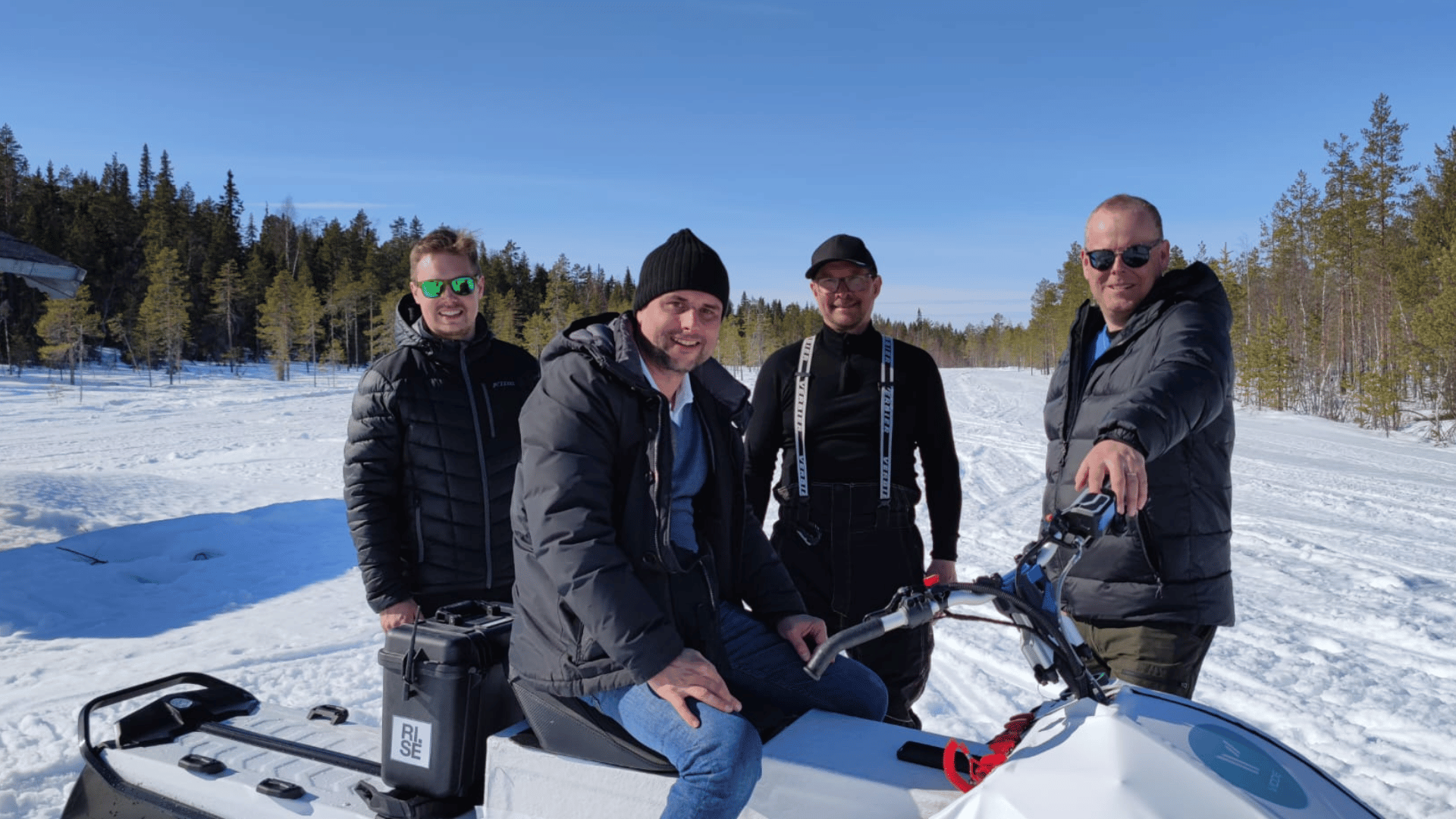 Drivability
Going electric will allow us to create drivability that matches most use cases of today and most likely also broaden the user base. It also gives us the potential to create easy to drive machines for beginners as well as provide extreme electric power for professional drivers.  

Cold climate
It's possible to design a temperature management system to meet the requirements of the arctic climate, development and testing of this will be one of the central cornerstones going forward.
Noise
With reference to other areas of mobility that have been electrified we knew that removing engine sound would change the whole sound experience of driving a snowmobile. Frank has shown that the boogie is clearly the primary driver of sound for electric snowmobiles.
From here we will keep on testing according to our program and Frank will live on as our test-platform for side testing of different tasks even when primary testing has moved over to our pre-series vehicles.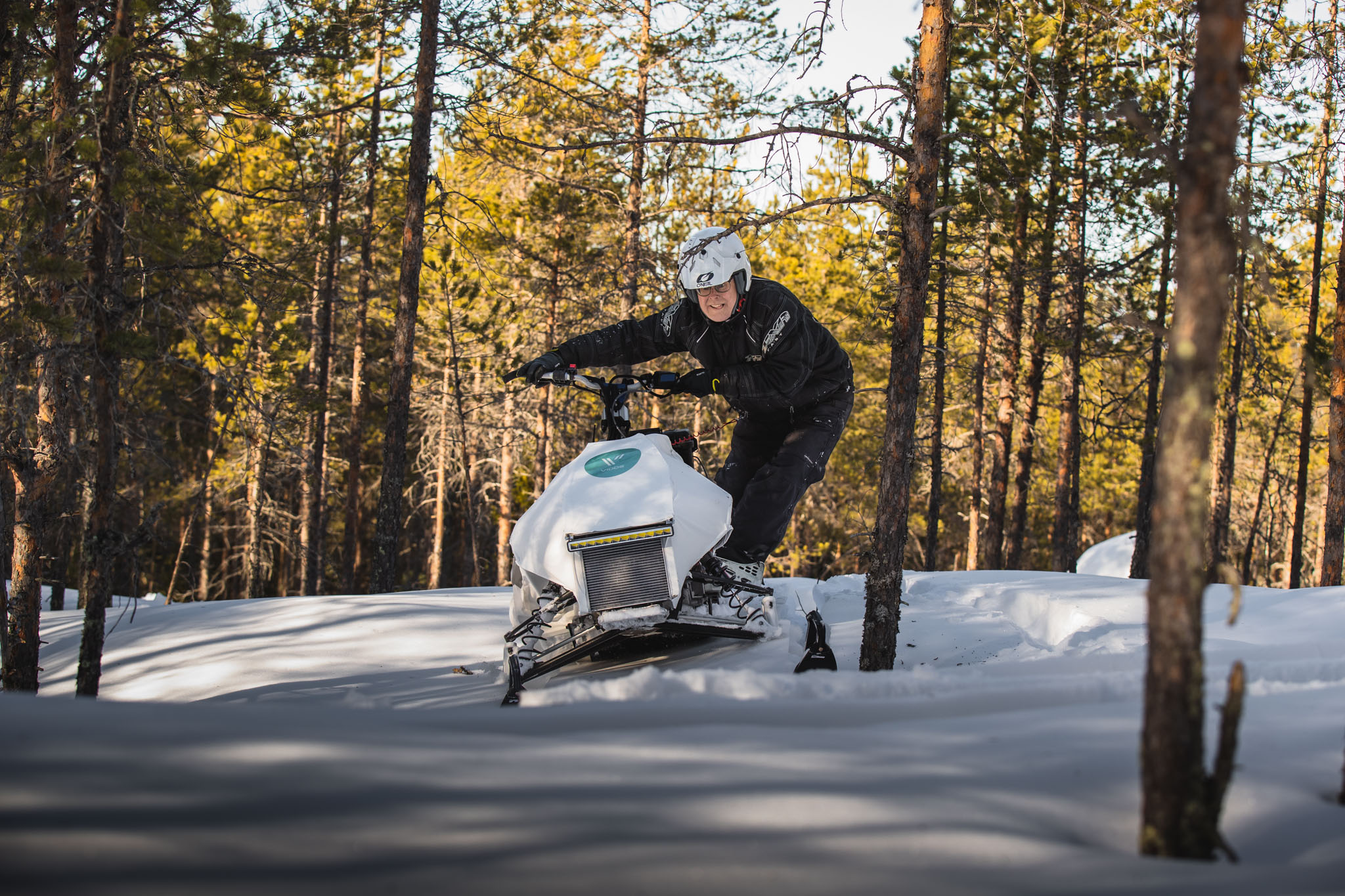 Smooth ride in deep snow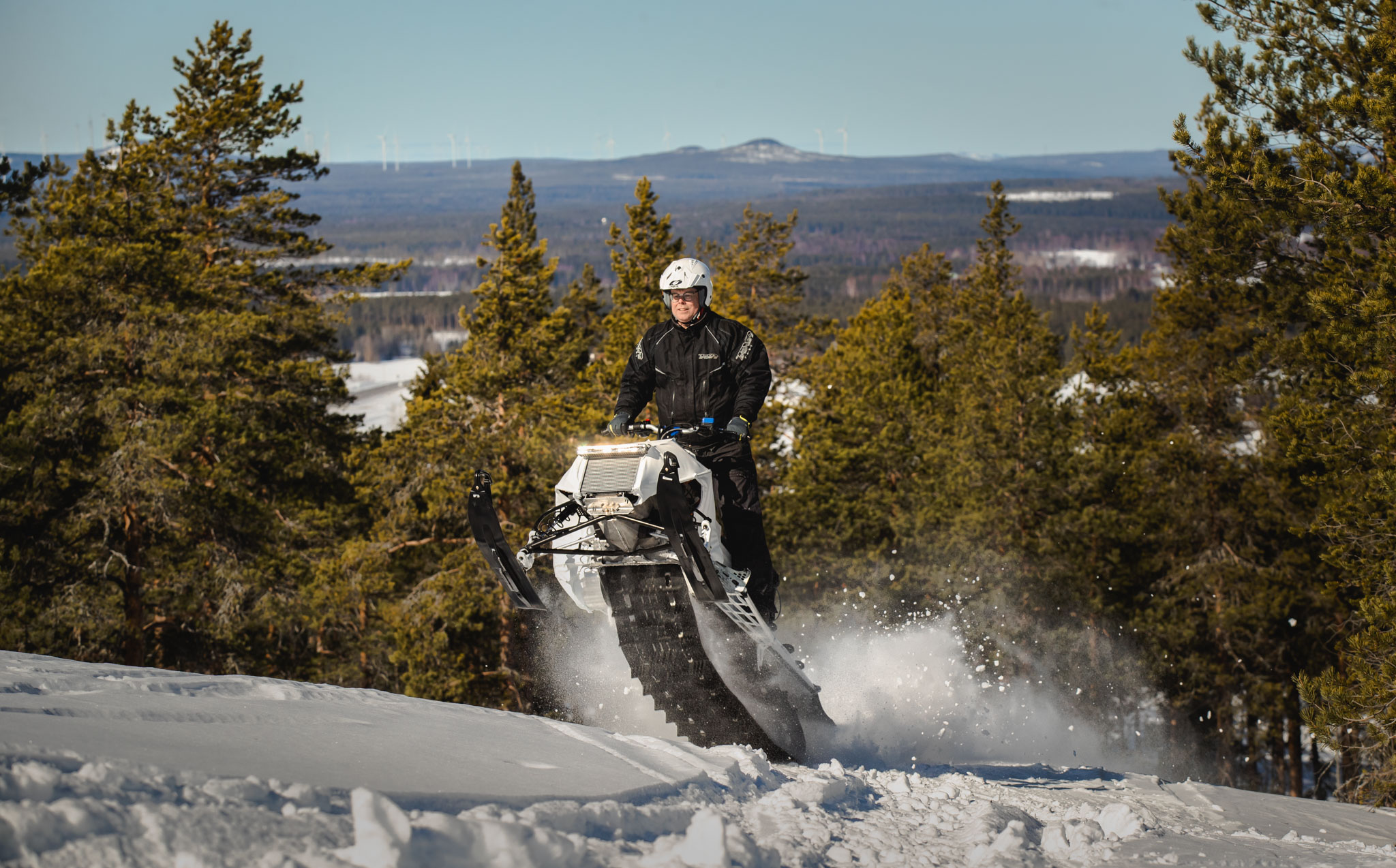 Powerful and fun to ride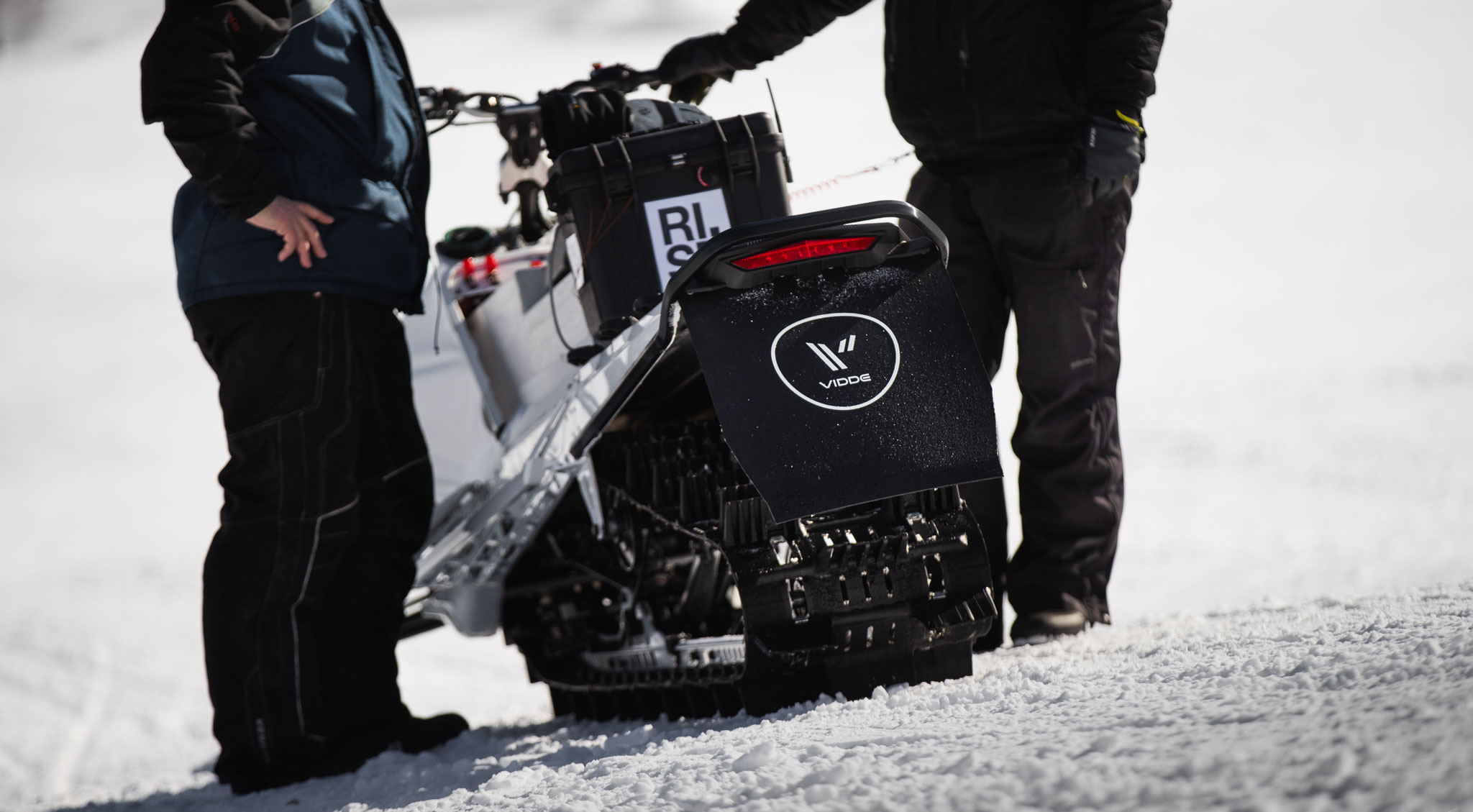 We have a mobile testing unit attached to Frank so we can track and follow up on data collected during use.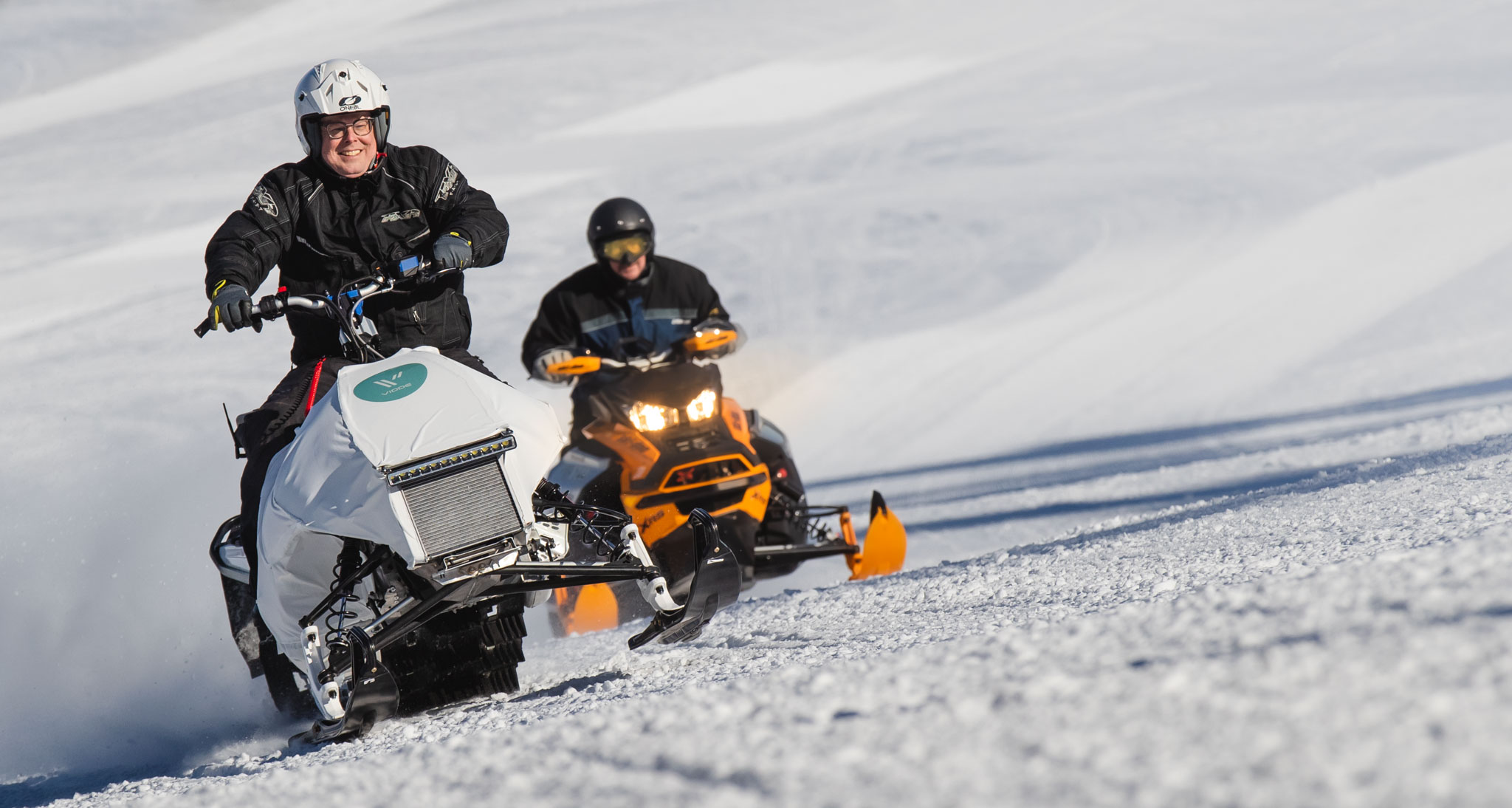 Acceleration and speed to outrun the competition? Yes!