SVT testing prototype Frank
As part of the Prototype launch we got a visit from SVT Västerbotten who was really curious to see how this new electric, sustainable snowmobile prototype works.

Is it silent? How does it feel to ride it? Is it as different as one would expect?


This is Patrik's first ride!
SVT Västerbotten's reporter Patrik Samuelsson joined the Vidde team during our event in Storklinta Alpine Centre outside of Jörn. Check out this link to see his first hand experience: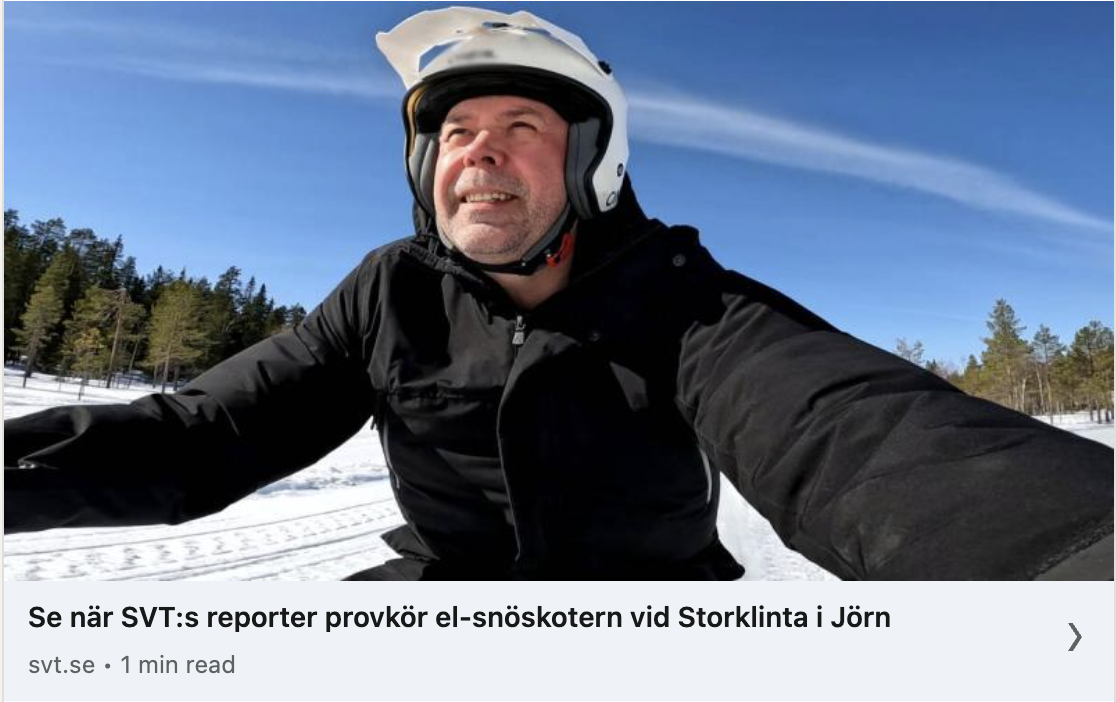 A first hand experience of the Vidde Prototype – Join SVT as they test Frank
Wanna know more about the prototype and the expectations for the coming products see the interview with our CEO Christian Lystrup and CCO Kristine Lium here:
There comes a time in a product lifetime where there are natural for new players to come in to the game, the electrification is one of these shifts.